ZOMERTIJD!
€ 4,95
(inclusief btw 21%)
Omschrijving
Tropical nail enamel collection. Rainbow colours of the summer.
long lasting high gloss – the extra gloss does not wear out with time, keeping its "wet look" to the end
quickly drying formula – it dries in a short time, saving your time
high durability – the polish lasts up to seven days without any extra hardening products
resistance – the layer does not get scratched easily
high color stability – the color does not change with wear
perfect coverage – satisfying effects after one application
easy application – no streaks and flexible brush
Paese nail polish are available in wide range of over 100 colours.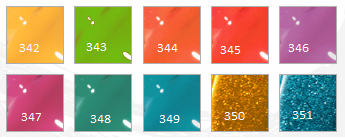 © 2019 www.paese.nl - Powered by Shoppagina.nl